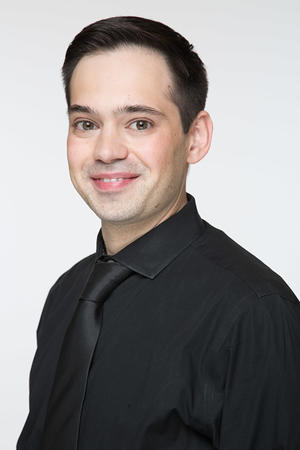 Stanislav Chernyshev, Clarinet
Clarinetist Stanislav Chernyshev (a native of St. Petersburg) has been recognized by audiences and critics for his extraordinary musicianship, charisma and flawless technique. The Philadelphia Inquirer has praised him as a "silken-sounding clarinetist with impressive technique and amazing musicianship to go with it."
Mr. Chernyshev has worked with such conductors as Vasily Petrenko, Arkady Shteinluht, Eduard Schmieder and others in venues in the U.S, Russia and Europe. He is a regular participant with St. Petersburg House of Music projects, Mariinsky Clarinet Club (Russia) and Curtis on Tour (U.S.).
As a chamber musician, Mr.Chernyshev works with the world-renowned musicians such as Roberto Diaz (viola), Pamela Frank (violin), Julian Milkis (clarinet), contemporary music sextet "eighth blackbird" and many others.
Mr.Chernyshev is a winner of the "International Competition of Wind Instruments" (Ukraine), "2nd International Rimsky-Korsakov Competition" (Russia), "LISMA Foundation International Competition" and "Mary Smart Concerto Competition" (USA). At the age of 19, Mr. Chernyshev won the Special Prize at the 62th Geneva International Music Competition in Switzerland.
Stanislav holds a Bachelor's degree from the Curtis Institute of Music (Professor Donald Montanaro) and a Master's degree from St. Petersburg Conservatory (Professor Nikolay Kiruhin).